"…to imagine is everything."~Anatole France
Meet Addie & George, siblings who love to tell stories, dress up as their favorite book characters and have imaginative outdoor adventures. Use our Story Starter nursery art prints and "Once Upon a Time" Story Starter journals to wake up your inner storyteller and inspire imaginative, playful explorations with your child (or children!) – just like Addie & George! Create their adventures, make up your own stories, and PLAY in the land of Childhood! 🙂
Story Starter Nursery Art
How they work: Each nursery wall art print, where indicated, comes with the little story you see in the listing, printed for you to read to your child, and to make up the story from there! Our prints encourage creative thinking, problem solving, explore vocabulary and have fun. Our Once Upon a Time Story Starter Journals will help your young ones take their stories to a whole new level!
With our Story Starter woodland and outdoor adventure nursery art prints on a bedside table or wall, and you and your child (or children) can imagine along with Addie as she and her animal friends sneak in a little reading after bed time, taking them to a far away planet. Or, join George as he and Ace the Beagle find themselves lost in the pages of their favorite book under the shade of an old Maple tree. Our collection of nursery art also features Addie & George dressed as their favorite book characters, in both classic and contemporary kids's books sure to inspire your children started reading and imagining at an early age. Our Story Starter journals work with our prints to help start your own story.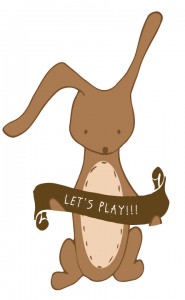 <—– Click Bunny to shop now for nursery art,  journals and decor.
Unique Gifts for Kids!
Adventurer's Kits! – Addie and Ace take your kids on (mostly) outdoor adventures! Each contains a number of cards with Activities both indoors (in case of rainy days) and Outdoors!
Shadow Puppets– Addie, George and a cast of Heroes and Villains to create amazing imaginative adventures
Writing Journals– 4900+ Story Starters for your young writer
New in the shop!